2023 – ongoing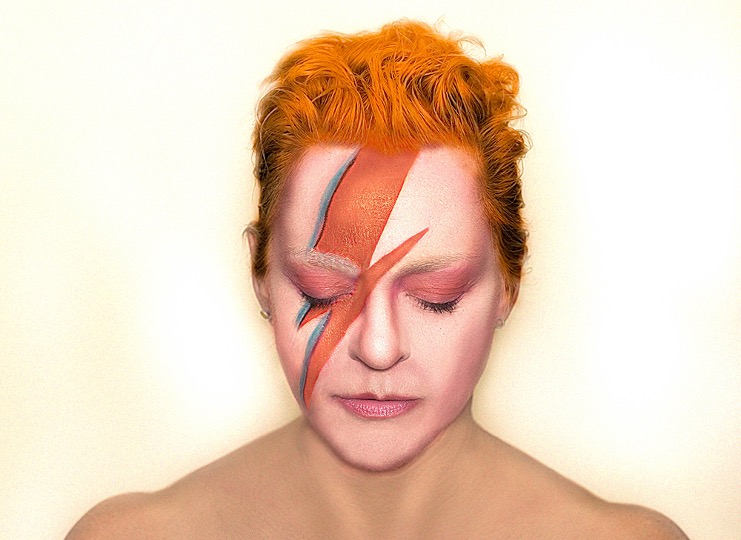 Kathy High. Kathy as Bowie (2015). Exchange project with David Bowie. Photo by Eleanor Goldsmith.
A research project and exhibition in development presenting female artists that work in collaboration with their guts. This work grew from a personal insight that I need to listen to my dysfunctional gut to live a more creative, sustainable life. It is being developed and curated with a group of women who experience chronic forms of digestive dysregulation and invisible disability.
New science suggests the microorganisms in our gut shape our behaviours and actions in the world. The Gutsy Women exhibition will put the belly before the brain in its approach to art-making and interspecies relationships. It will imagine a world where the material stuff of our guts—slime, breast milk and poo—might help us survive better amid an unfolding ecological crisis.
The exhibition will frame soaring rates of chronic gut health issues around the globe as a sign of the guts' responsiveness to processed foods, agriculture and other forms of human-led environmental change. Gut issues impact approximately one third of the global population, but what does this widespread digestive dysregulation suggest about our relationship to the food we eat and high stress lifestyles? What is our gut communicating about our ongoing environmental crisis?
Gutsy Women has developed from the research project Stomach Ache. I am currently in conversation with exhibition venues, please email info@vanessabartlett.com if you are interested in hosting or supporting.
Gutsy Women is informed by my in depth research on female artists with chronic, complex gut health issues. I presented my research on Kathy High, whose work has been deeply influential on my curatorial process, at the Australasian Health and Medical Humanities WIP seminar. Watch below:
Cultural Imaginaries of Microbial Hacking and the Art of Kathy High, Australasian Health and Medical Humanities WIP seminar, August 2022
Related Projects: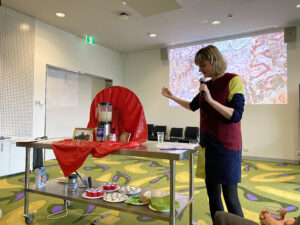 Stomach Ache
I live and work on Bidjigal and Gadigal land. I pay my respects to custodians past, present and emerging by revering the land and paying the rent. Always was, always will be.