Are We All Addicts Now? Digital Dependence
2017
Edited by Vanessa Bartlett and Henrietta Bowden-Jones
Published by Liverpool University Press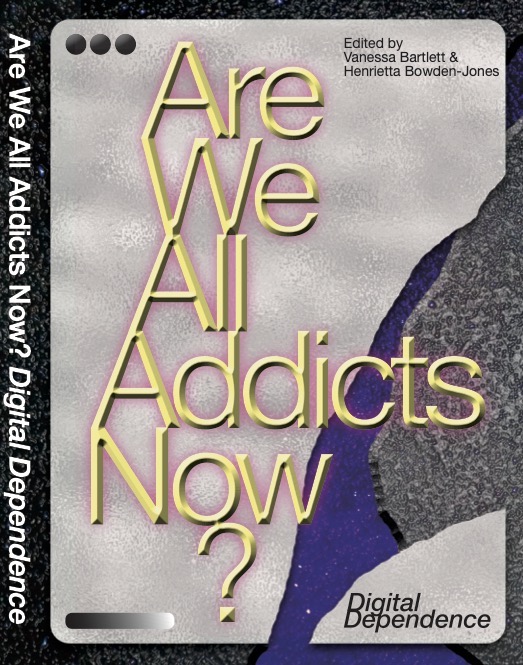 Contributing Authors:
Katriona Beales | Ruth Catlow | Mark D. Griffiths with Daria J. Kuss & Halley M. Pontes | Fiona MacDonald : Feral Practice | Gerald Moore | Emily Rosamond | Tony Sampson | Theodora Sutton
Are We All Addicts Now? Digital Dependence is an artist-led enquiry into digital hyper-connectivity and the normalization of habitual online behaviours through everyday interactions with digital devices. Internet addiction is gaining increased recognition as a behavioral phenomenon in both scientific study and the popular press. Informed by the latest scientific research, the book acknowledges the increasing difficulty many people experience in controlling their online habits. At the same time, it also critiques the biological model of addiction, moving toward the social and political dimensions that shape everyday online activities and habit-forming behaviour. This project is the first interdisciplinary exploration of this burgeoning social and political phenomena. The book combines visual and textual research, including artistic works from Katriona Beales and Fiona MacDonald: Feral Practice, alongside essays from contributors in the fields of anthropology, digital culture, psychology and philosophy. It is published to coincide with a major exhibition of new artwork by Katriona Beales at Furtherfield, London.
Table of contents and sample pages: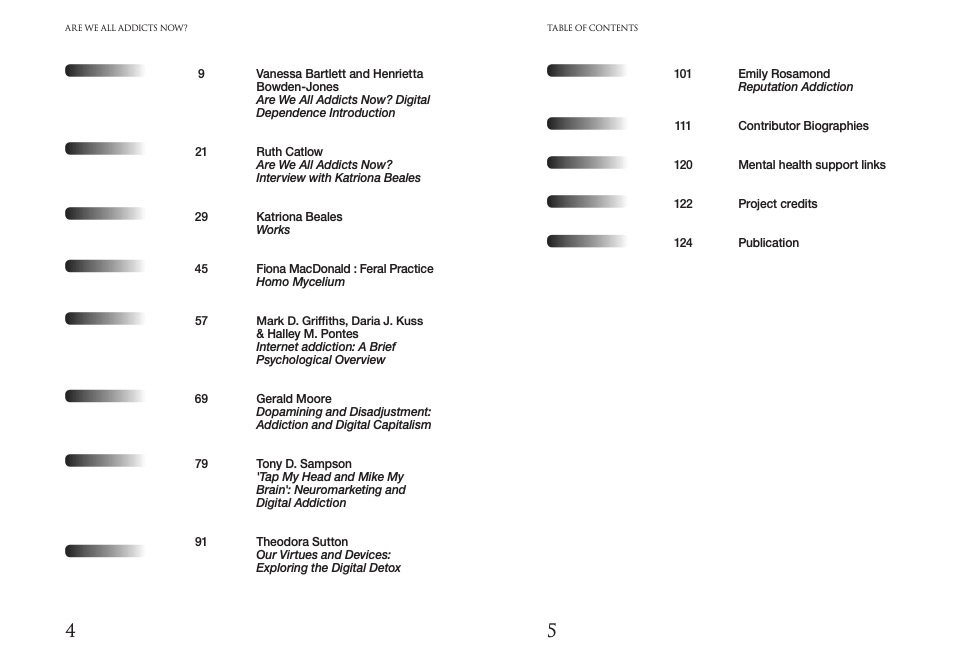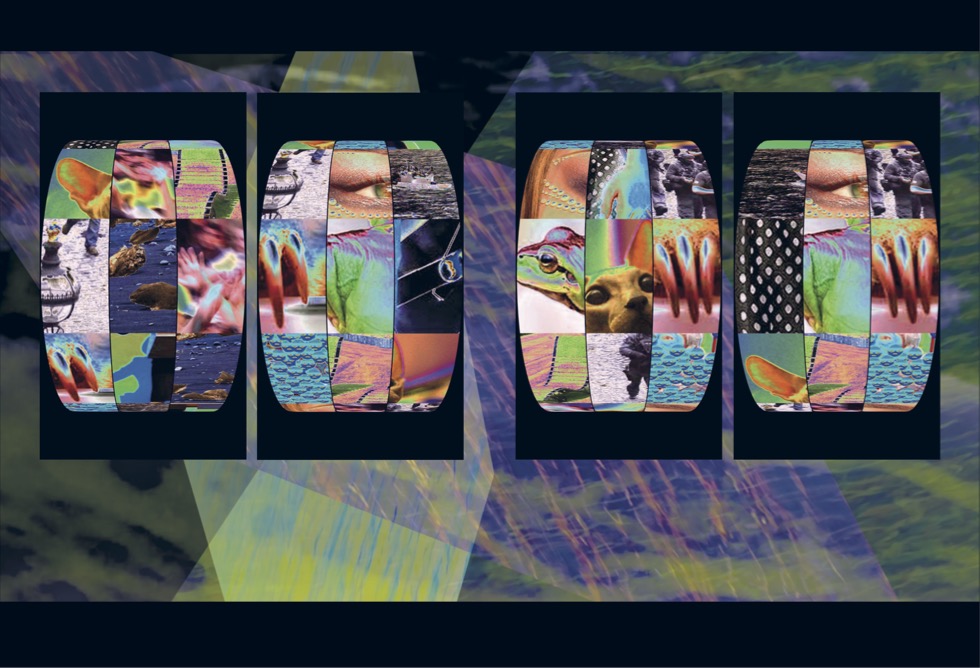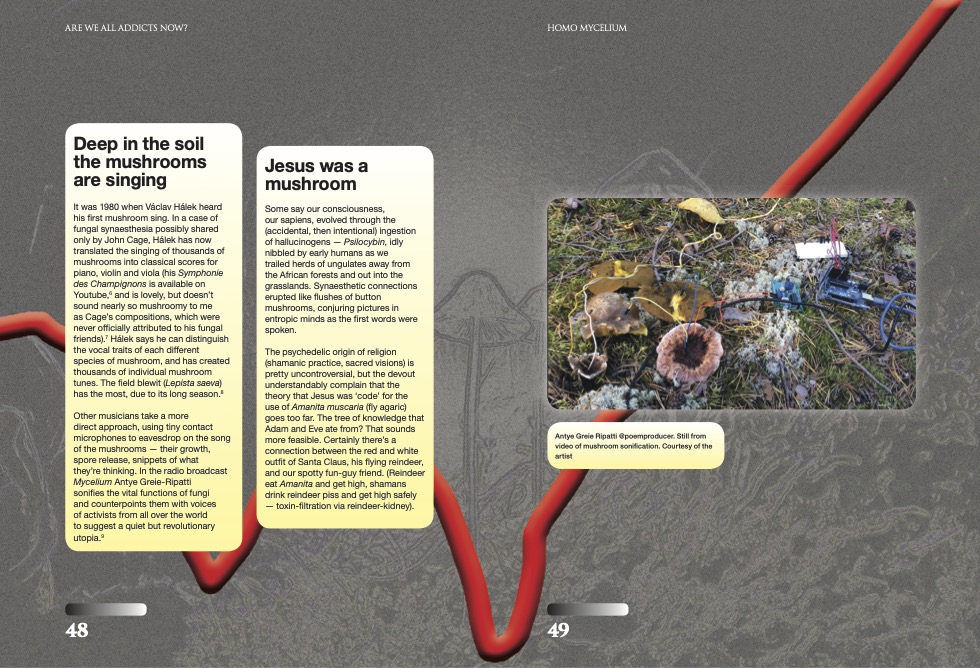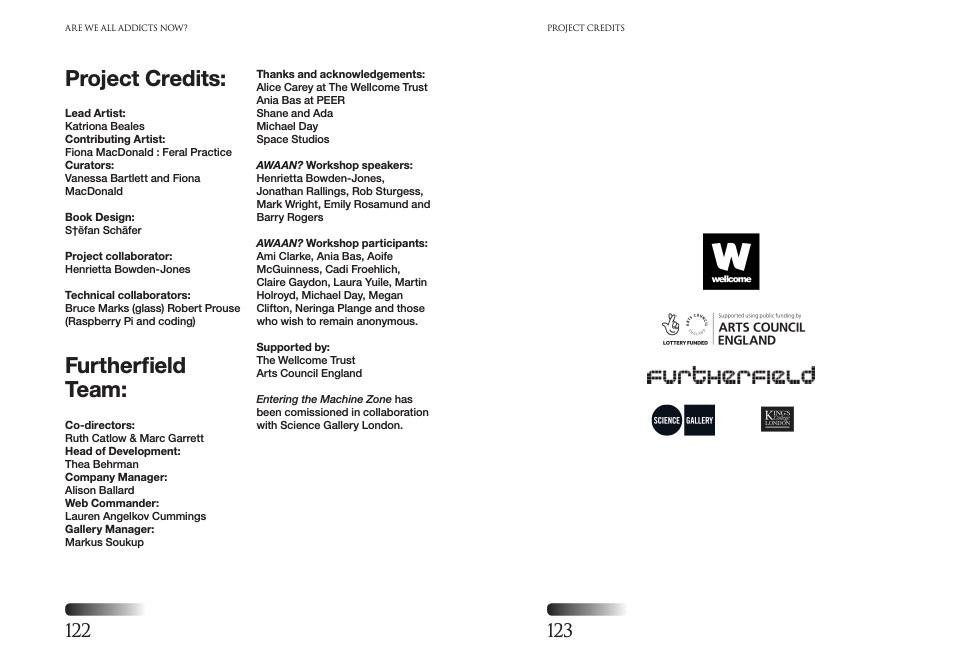 Collaborators: Katriona Beales (project lead), Henrietta Bowden-Jones, Fiona MacDonald : Feral Practice
Funders: The Wellcome Trust, Arts Council England, Furtherfield
Book Design: Stëfan Schäfer
Related projects: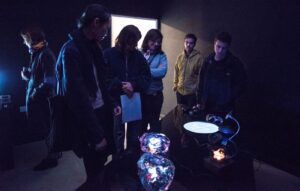 I live and work on Bidjigal and Gadigal land. I pay my respects to custodians past, present and emerging by revering the land and paying the rent. Always was, always will be.