2017

,

Furtherfield, London, UK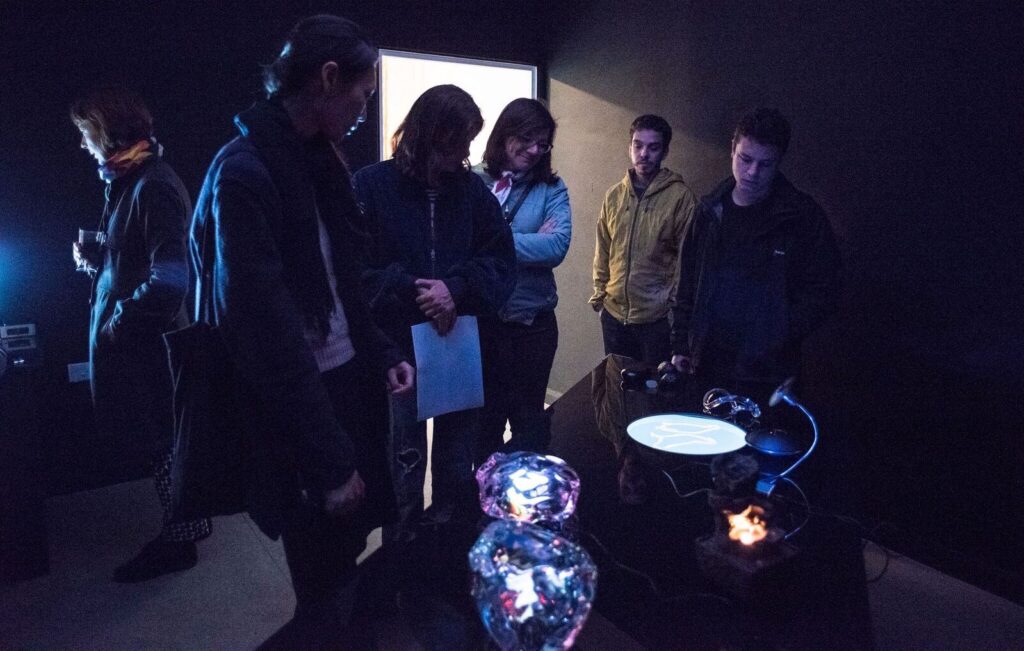 Caption here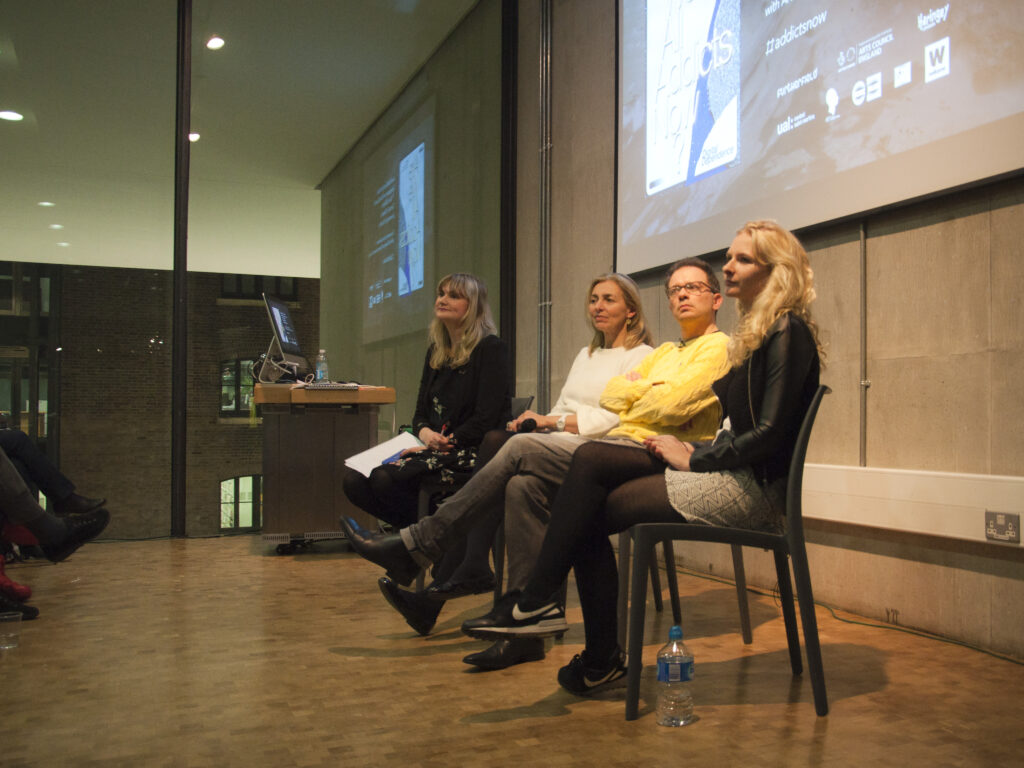 Vanessa Bartlett, Henrietta Bowden Jones, Gerald Moore and Theodora Sutton at the Are We All Addicts Now Symposium
Are We All Addicts Now? was an expanded artist-led research project and exhibition at Furtherfield, London. It was developed by British artist Katriona Beales, continuing themes explored in her commission for my 2015 exhibition Group Therapy.
I was instrumental in shaping the research, exhibition design and curation and lead parts of the exhibition evaluation. I edited the project book with award-winning neuroscientist and leading expert in gaming addiction Henrietta Bowden-Jones (OBE). I curated a sold-out symposium in collaboration with the Art/Design and science Research Group at Central Saint Martins.
This project was one of the first interdisciplinary investigations of the burgeoning and highly controversial diagnosis of internet addiction. It celebrated the sensuality and appeal of online spaces, but criticised how our interactions get channeled through platforms designed to be addictive – how corporations use various 'gamification' and 'neuro-marketing' techniques to keep the 'user' on-device.
The exhibition included glass sculptures containing embedded screens, moving image works and digitally printed textiles. Beales' work was complemented by a new sound-art work by artist and curator Fiona MacDonald : Feral Practice. It was featured in The Guardian and on BBC Radio 4's Street Art programme and was visited by over 19,000 people.
Organic Control, 2017, Katriona Beales

Working Table IV, 2017, Katriona Beales

Entering the Machine Zone, 2017, Katriona Beales

Entering the Machine Zone, 2017, Katriona Beales

Material, 2017, Katriona Beales

Are We All Addicts Now? Symposium and book launch. Curator Vanessa Bartlett.
Images from Are We All Addicts Now? Photographs by Paul Ros and Maritina Keleri.
Caption here for Vimeo embed
Collaborators: Katriona Beales (project lead), Henrietta Bowden-Jones, Fiona MacDonald : Feral Practice
Funders: The Wellcome Trust, Arts Council England
Link: to the Furtherfield project page
Link: Download the symposium information
Related Projects: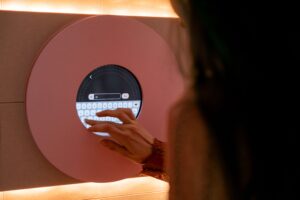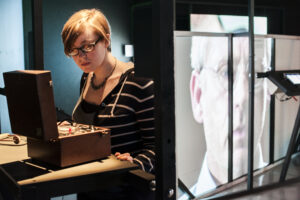 I live and work on Bidjigal and Gadigal land. I pay my respects to custodians past, present and emerging by revering the land and paying the rent. Always was, always will be.